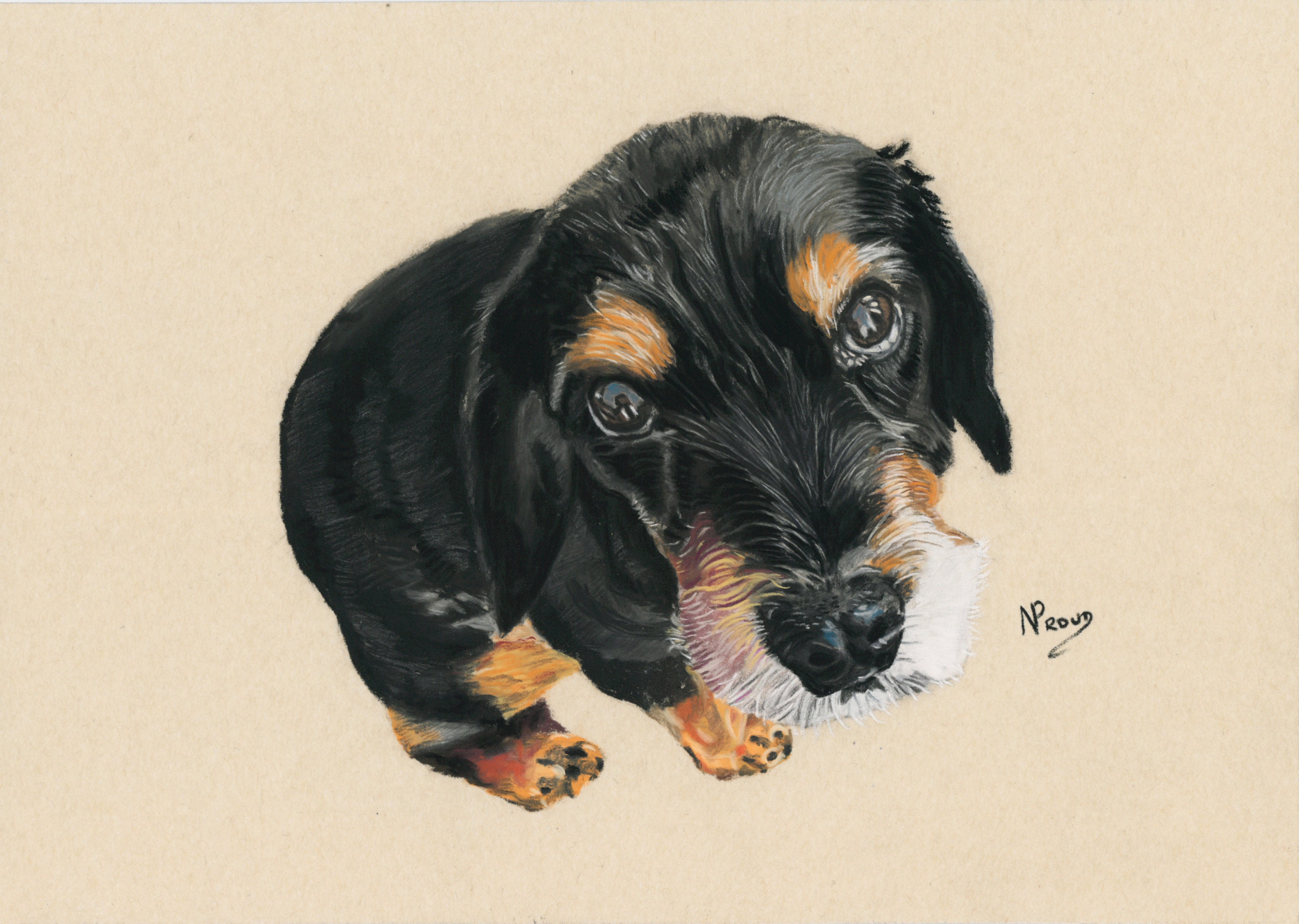 A beautiful gift for yourself or someone you love. A Portrait of a Pet created from your own photographs.

1 Pet Full Body, Portrait or Landscape, various sizes.

How long will it take to get a hand painted portrait?
Expected turnaround time is 2/3 weeks, this can be longer at busier periods, e.g. Christmas. If you have a specific date in mind as long as it is approximately 3 weeks into the future we will endeavour to produce for your special occasion, please take into account your time for framing the portrait. After an order is placed, we will send regular emailed progress photographs.

What types of phtographs do you accept?
We can accept photographs in a number of popular formats (.jpeg, .png, .gif, .bmp, .tiff). Don't worry about the file size, the larger the better. A large picture will allow me to better see the details and intricacies needed to create an incredible finished portrait.
If you send us a poor quality photo, it will be difficult for our artist to produce a high quality portrait for you.

My photograph is not in a digital format. What can I do?
We can accept photos that are not damaged or creased in their original format or you can take a photo of the original and email that to us.